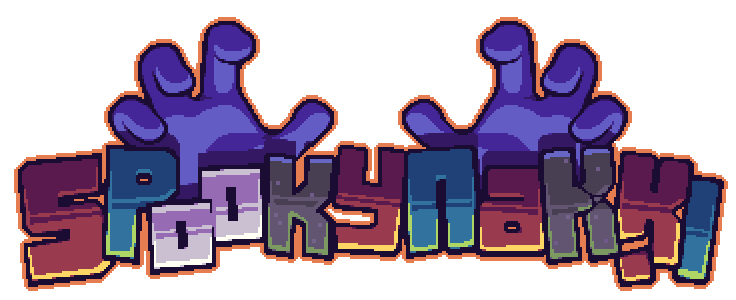 Spookynakki
Clear level after level of monsters, using the very blocks you stand on as your only weapon. Can you defeat every foe without falling through the shrinking foundation?
Spookynakki is the bone-chilling continuation of Grabanakki, featuring 3 new worlds, a variety of new and returning mechanics, and a completely new OST.

Controls:
WASD/Arrow keys - Move/Aim
Z/Space - Jump
X/Shift - Grab tiles/Throw
Hold Up/W or Down/S to aim your throw.
Esc - Pause
Throw a tile downwards in mid-air for a boost!
Credits: